Sep 2010 – Present
Deremiens IT Consulting Inc.
Sr PMP-Certified IT Project Manager
Technology Infrastructure Projects
Total Duration: 11 yrs 4 mos
Employment Duration: 11 yrs 3 mos
Location: Toronto, Canada Area
I am a Certified Project Management Professional (PMP) offering a 20+-year record of success leading strategic, high-profile technology initiatives. What I do is drive projects from inception, through the full lifecycle (end-to-end), through delivery.
I am well-versed taking ownership of at-risk projects in-flight to effect turnarounds and re-energize the team to achieve the project deliverables.
The essential value I bring to the table is the ability to deliver projects on-time, on-scope, and on-budget. I am able to cultivate relationships and effectively communicate with diverse teams. I have led lean projects as well as large-scale, global project teams in an array of technology initiatives involving:
Enterprise Applications
Database Systems and Migrations
IT Infrastructure and Data Center
Network Security Solutions
Enterprise SAN
Disaster Recovery and Business Continuity Planning (DR/BCP)
Offshore IT Service Delivery
Global Technology Transformation
EXPERTISE:
► Project & Program Management
► Technology, Telecommunications & Infrastructure Projects
► PMO Leadership
► Outsourcing & Offshoring
► Vendor Management
► Data Center Design & Infrastructure
► SDLC Management
Aug 2010 – Present
Deremiens IT Consulting Inc.
Sr PMP-Certified IT Program Manager
Technology Infrastructure Projects
Employment Duration: 11 yrs 4 mos
Location: Toronto, Canada Area
In this role, I design and implement my own Project Management Office (PMO) that has been used as a model for establishing PMOs within client businesses. I provide leadership over strategic IT infrastructure, security, and application projects. As a Senior Project Manager, I have led projects through their entire lifecycle, from requirements gathering and analysis, to documentation and project planning, to resource allocation and execution, to status reporting and closure.
Key Clients:
► Hitachi Data Systems
► TD Bank
► WCB of Manitoba
► Bank of Montreal (BMO)
► Life Labs
► Tata Consultancy Services (TCS)
► Canadian Imperial Bank of Commerce (CIBC)
► HP
PROGRAM MANAGEMENT: Orchestrated the planning and delivery of multiple concurrent projects (up to 17) comprising strategic portfolio encompassing:
Anti-Money Laundering (AML) application code re-write and simplification
► IT infrastructure optimization
► Database migrations and platform upgrades
► Application integration
► Data center implementation and relocation
► Enterprise SAN deployment
► Data ETL (Extract, Transform, Load)
► Financial account conversion and product launch
ENGAGEMENT DELIVERY: Lead lifecycle projects with major service providers and corporate accounts:
► Managed 10 IT storage projects concurrently for multiple clients, including TD Bank and BMO. Teams ranged in size from eight to 15 members and combined budgets were over $1M.
► Managed multi-year network security program with 17 projects for TD Bank, and led turnaround of $4M initiative. Selected by portfolio/PMO Manager to re-baseline in-flight program that was 3+ months behind schedule.
► Recruited by agency representing HP to manage 11-month engagement at CIBC (Canadian Imperial Bank of Commerce) and led project planning and on-time delivery for portfolio of 13 projects.
► Drove requirements gathering to convert 90K Citi accounts and launch 4 new credit cards, increasing revenue by $710K.
Program Manager
Global Delivery Services Transitions & Transformations
PMO Leadership
Employment Duration: 3 yrs 7 mos
Location: Canada Area
IBM leveraged me as an expert resource to guide the development and launch of the enterprise PMO for the Global Services Delivery organization, a strategic multi-million dollar program which provided managed IT services and support for corporate accounts using a global offshore resource model. I was designated Overall Transition/Program Manager to direct the offshoring activities at a strategic program level with work streams spanning recruitment, organization build-out, training, and knowledge transfer.
TRANSITION & TRANSFORMATION
► Managed IBM's largest global delivery program for server operations offshoring for 11 corporate accounts, saving $7.3M. Recruited 44 staff; facilitated knowledge transfer. Managed 60 direct reports across three countries.
► Led a 100-person team across four countries to implement new global delivery support model for Bell Canada. Achieved 35% process improvement rate using Lean project methodology.
► Deployed newly-designed, robust processes, tools, and standards for numerous IBM customer accounts.
► Consistent on-time project and program delivery, including one project which completed one month ahead of time. Budgets managed up to $13M always with a high degree of quality.
ORGANIZATIONAL LEADERSHIP
► Defined PMO governance framework, 20 unique project templates, and 30+ processes to ensure effective project management.
► Provided advanced training to 10 certified project managers on the global PMO standards.
► Drove knowledge transfer to facilitate seamless client process transitions.
► Boosted performance and on-time delivery record of PM in Brazil.
Jan 2007 – Aug 2007
IBM Canada Ltd
Global Delivery Program Manager
Technology Projects | Strategic Outsourcing
Employment Duration: 8 mos
Location: Canada Area
This program was an essential component of IBM's corporate strategic initiative to transform into a Globally Integrated Enterprise. My role involved overseeing a core team of eight project managers, one Project Control Officer and an extended project team comprised of 100 members executing 8 projects. Projects primarily focused on migrating network services functions for 5 accounts from Canada and the US to India and Brazil. The primary challenges centered on managing cross-cultural teams across diverse business / organizational boundaries and time zones while effectively navigating numerous politically-sensitive HR transition issues.
► Delivered $3.8M USD savings over 5 years across all accounts.
► Won recognition from IBM Canada GM for having exceeded FTEs and cost savings targets.
Sr Project Manager
PMP | Technology Projects | Infrastructure Projects | Vendor Management
Employment Duration: 5 yrs 1 mo
Location: Canada Area
I merited a series of fast-track promotions to increasingly responsible project management roles: Associate PM, Advisory PM, Senior PM. My scope encompassed directing global cross-functional teams executing large-scale projects. I managed multi-project portfolios for strategic accounts. That also included planning and managing multi-million-dollar budgets. Additionally, I led internal change programs to identify improvements essential to enabling IBM transformation into globally integrated enterprise.
► Designated as Project Control Officer to guide $700M strategic outsourcing transition of global managed network services for TD Bank. Named Project Manager to direct subsequent Secure Network Infrastructure integration and Telus MPLS network upgrade.
► Directed team designing and implementing 3rd party network solutions for 62 IBM customers, including Scotiabank and Banque Nationale among others. Captured $4M savings, merited leadership award, and earned promotion to Advisory Project Manager.
► Managed program to evaluate and eliminate antiquated network services, saving $2M+.
► Achieved $1.5M in annual labour savings for US client on network infrastructure build out and data center relocation.
► Earned 11 IBM awards for demonstrating project leadership excellence.
Jan 1999 – Mar 2002
Manulife Financial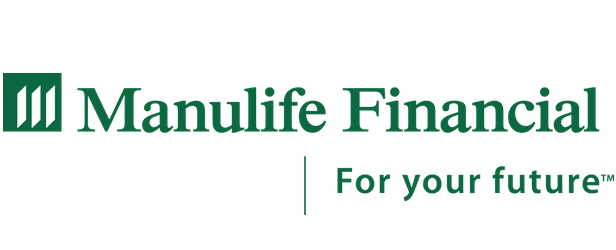 Sr Technical Specialist
Program Management | Infrastructure & Telecommunications Projects
Employment Duration: 3 yrs 3 mos
Location: Canada Area
Here, I managed a program consisting of 11 projects. My scope encompassed overseeing a total program budget of $4.4M. Under my leadership, we were able to deliver savings of $500K under plan.